A tour of the environment
Take a look at the tour slideshow: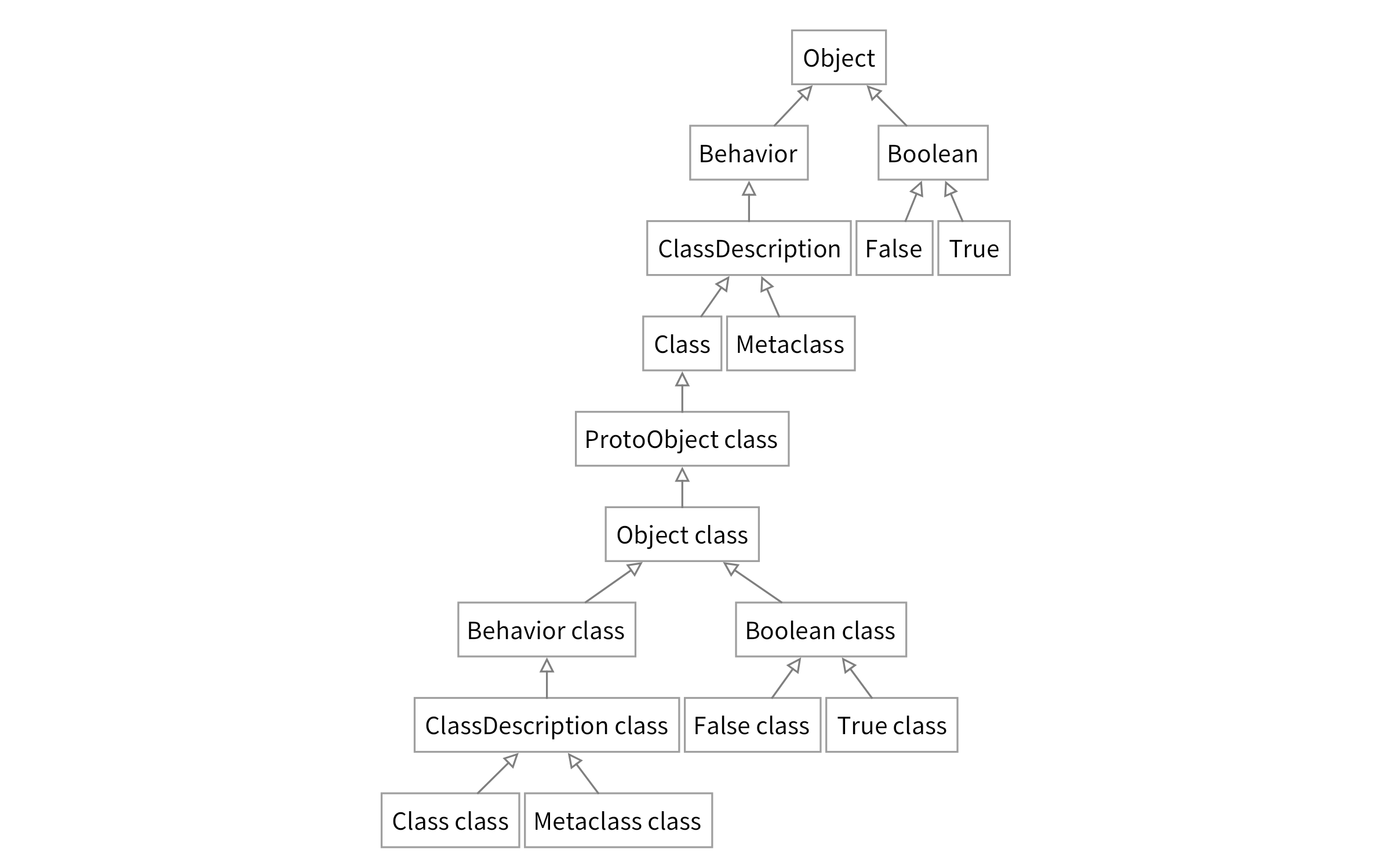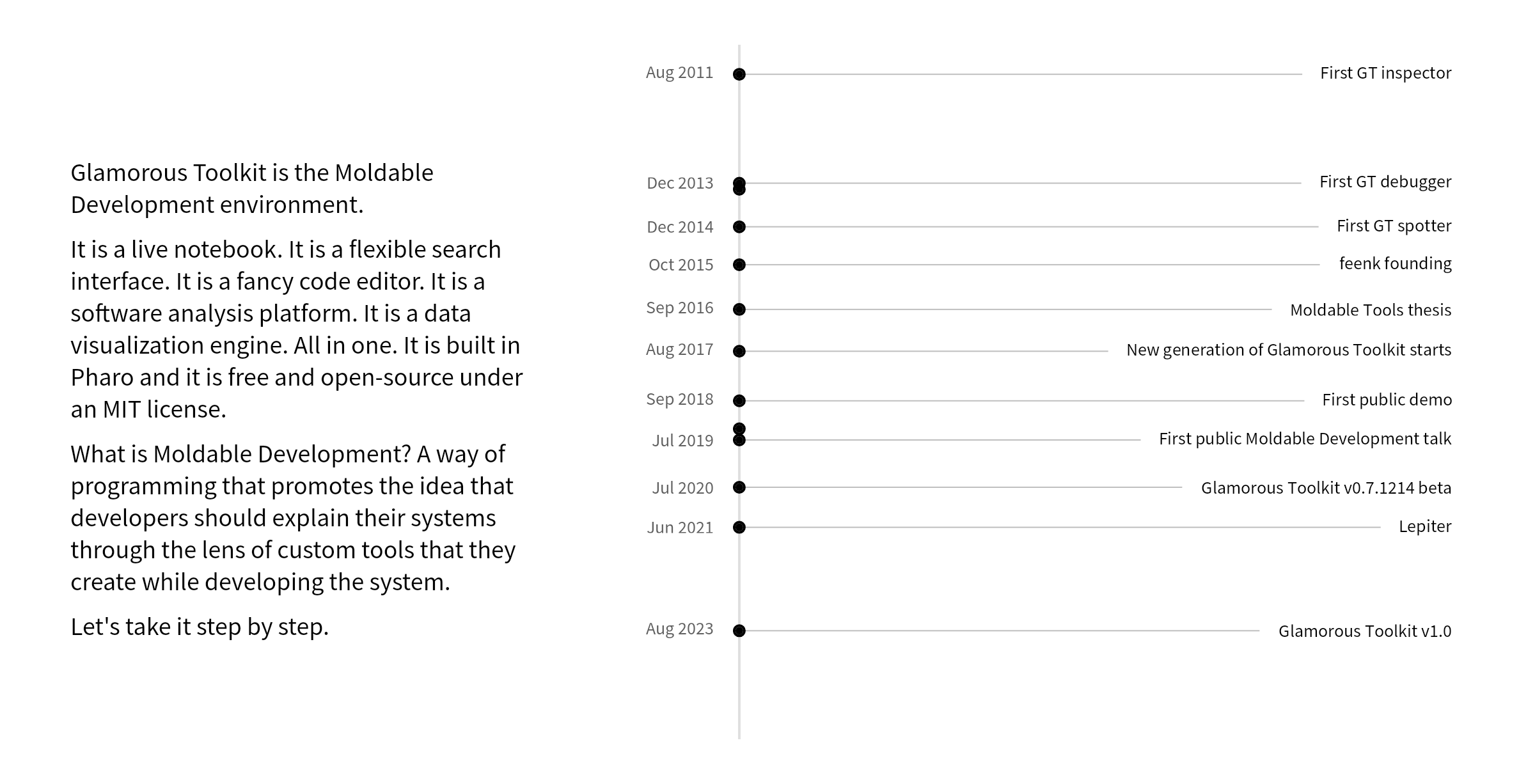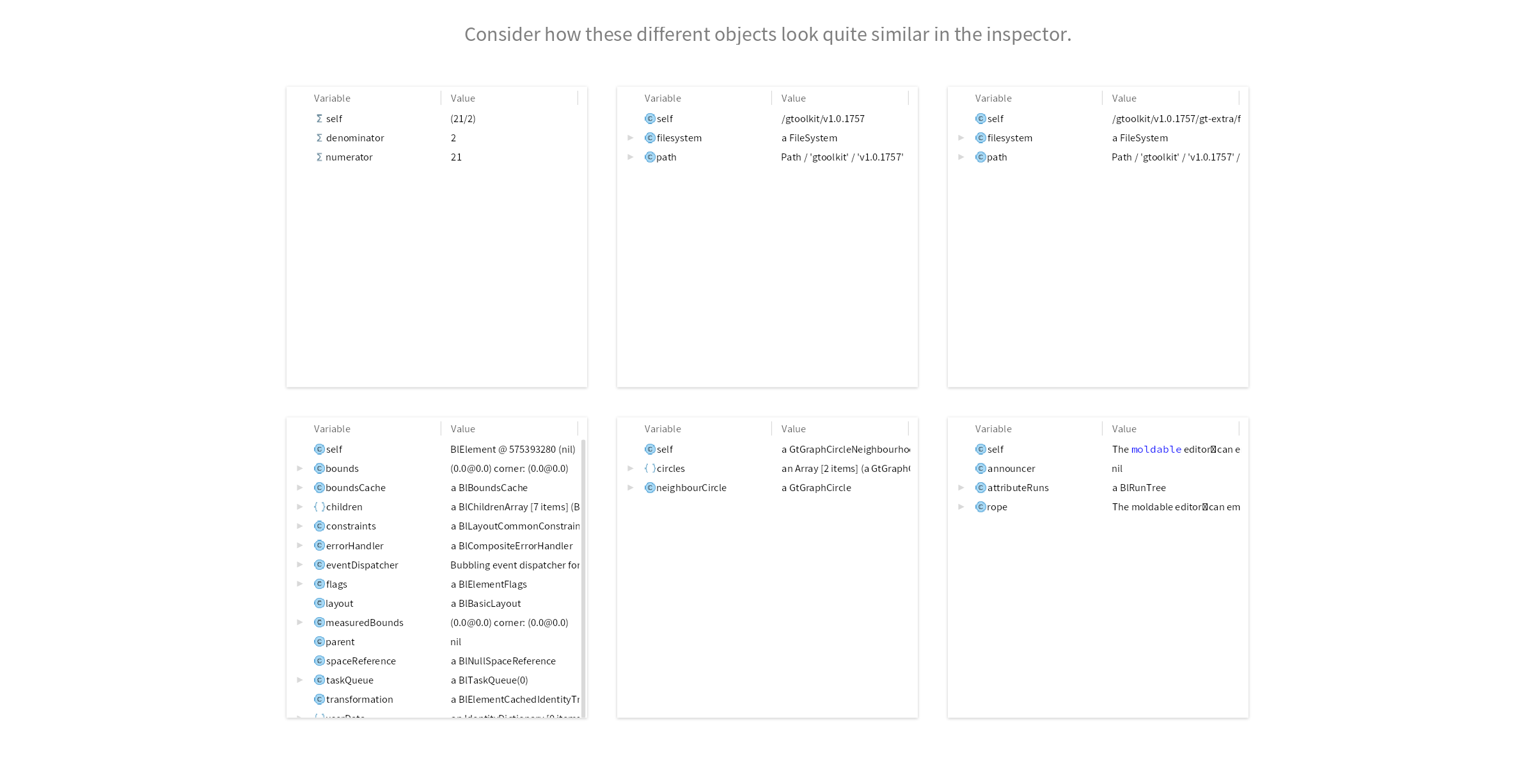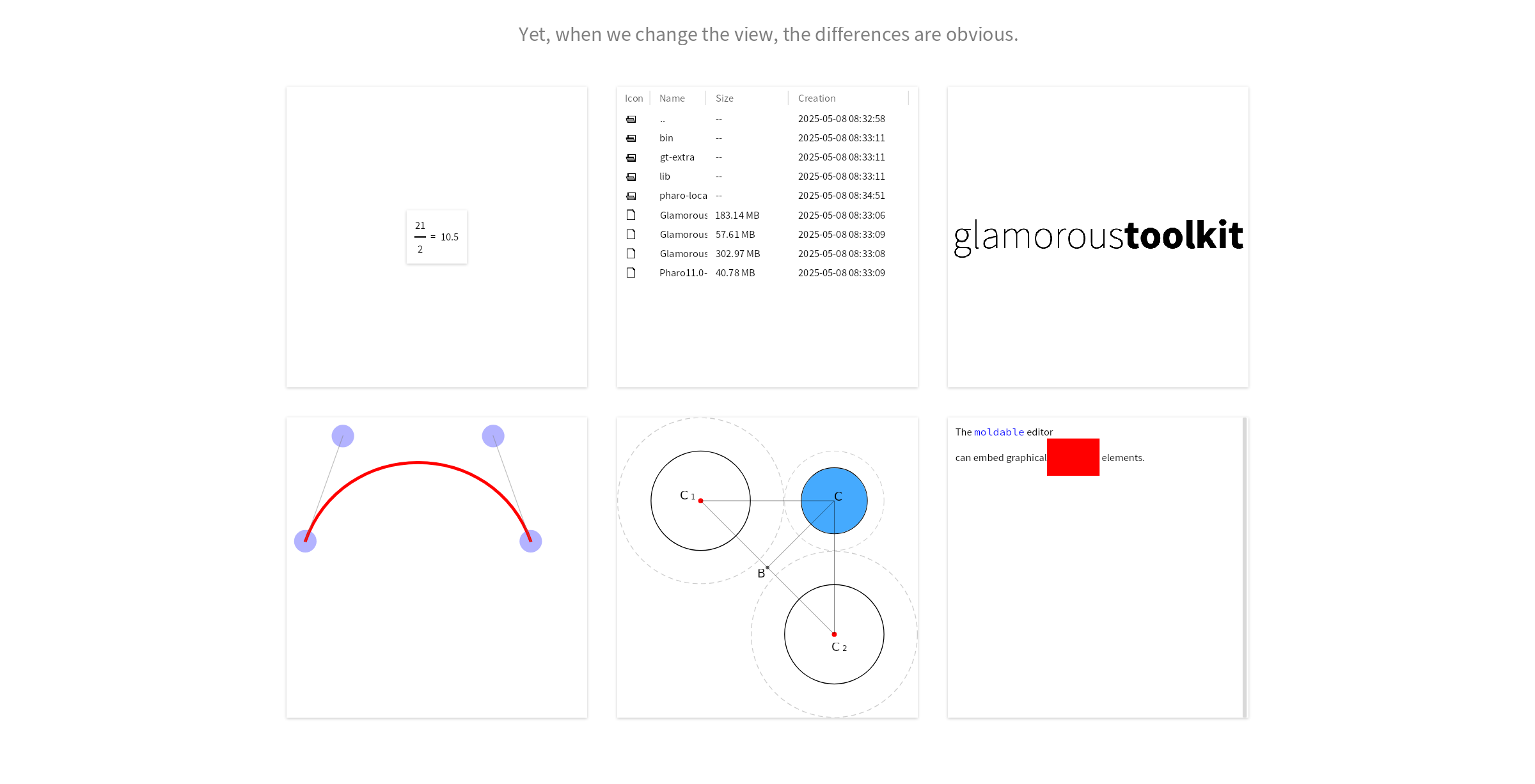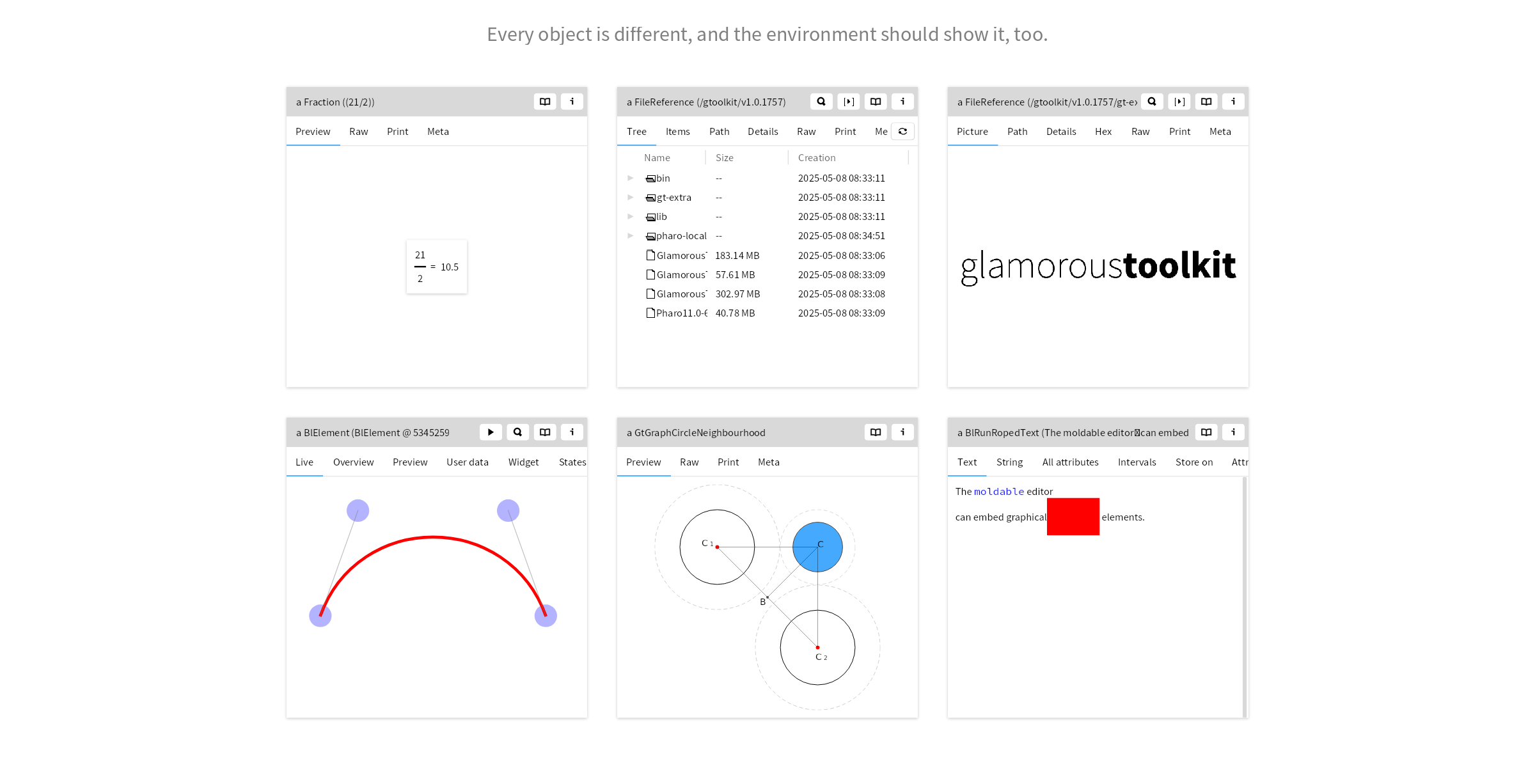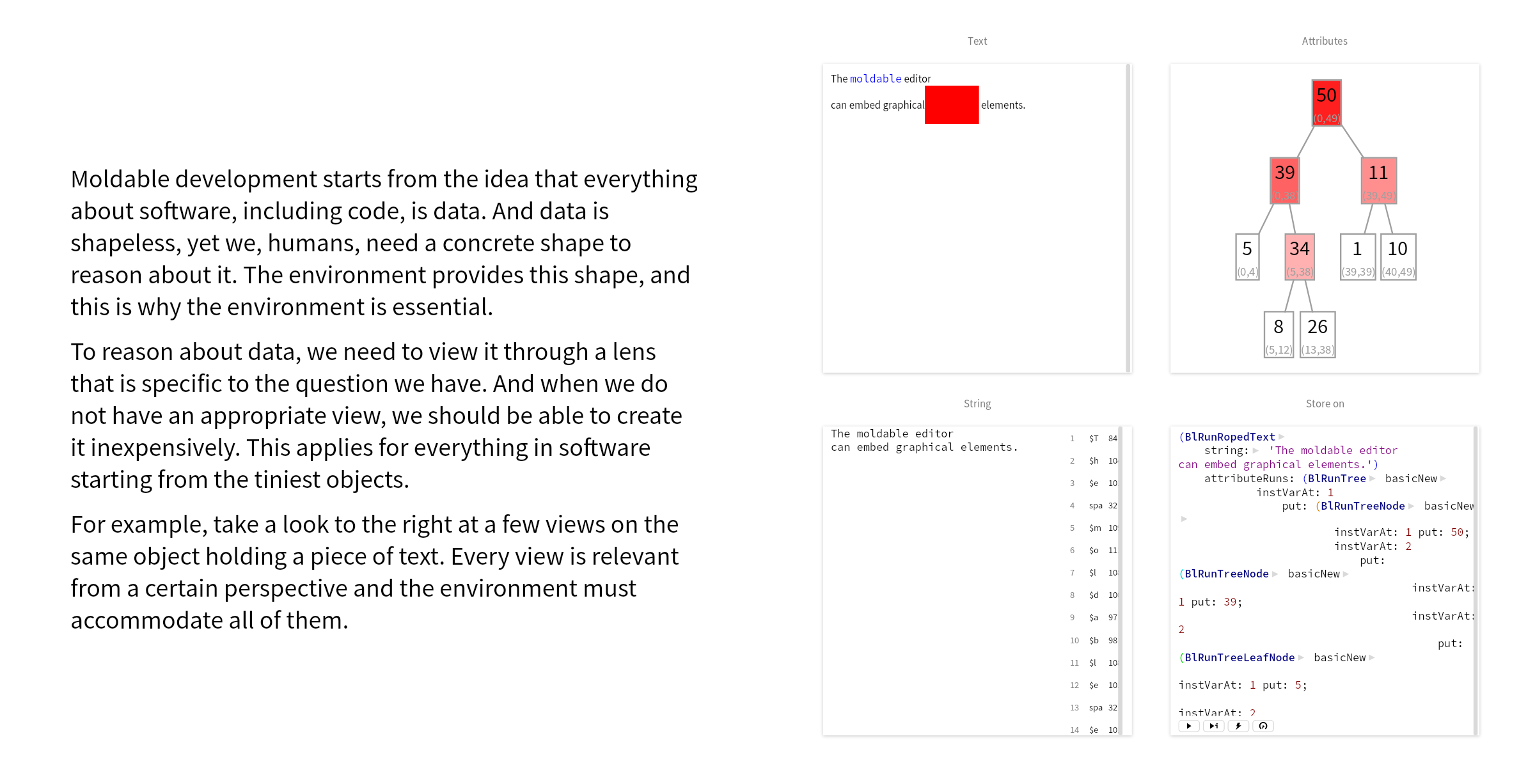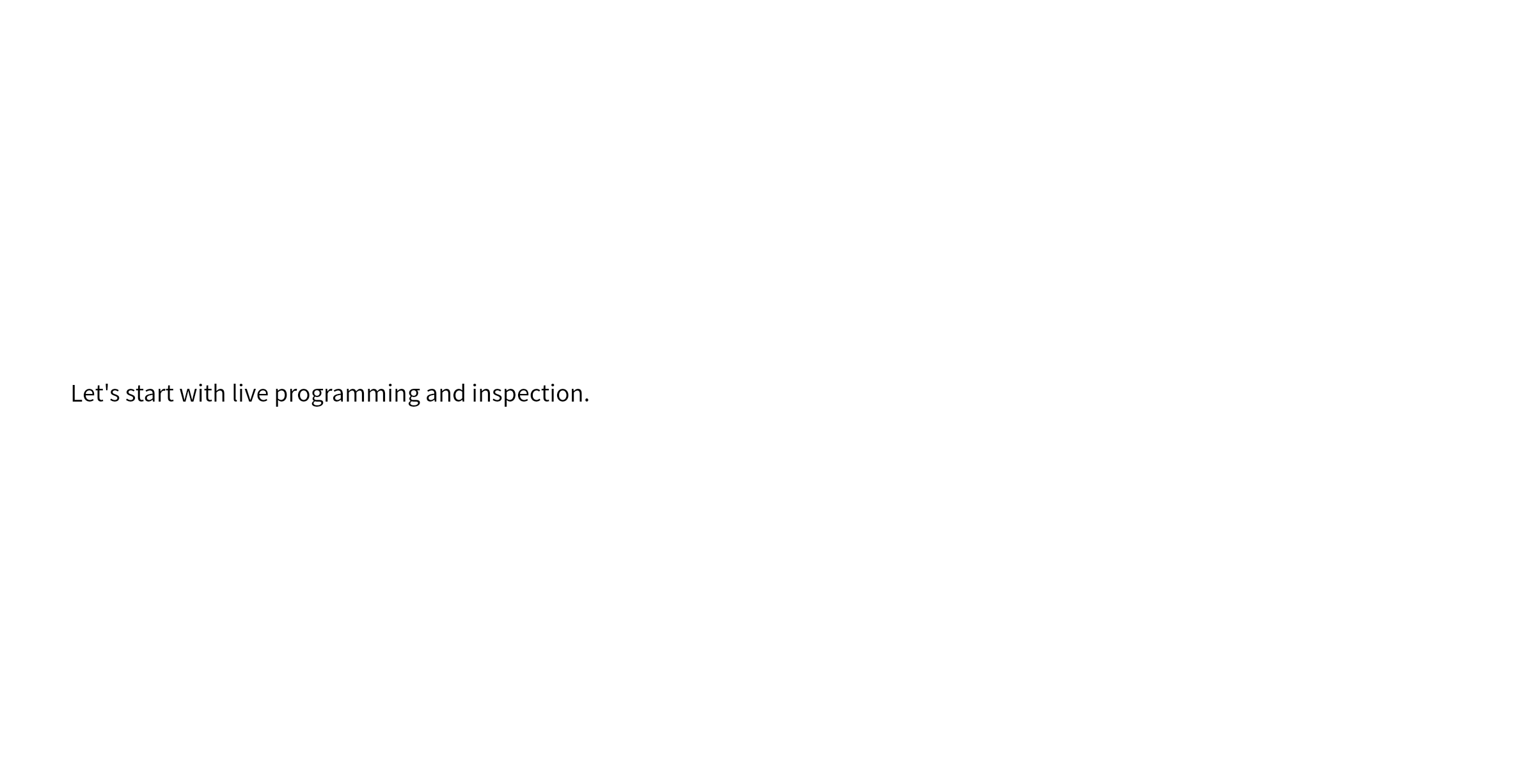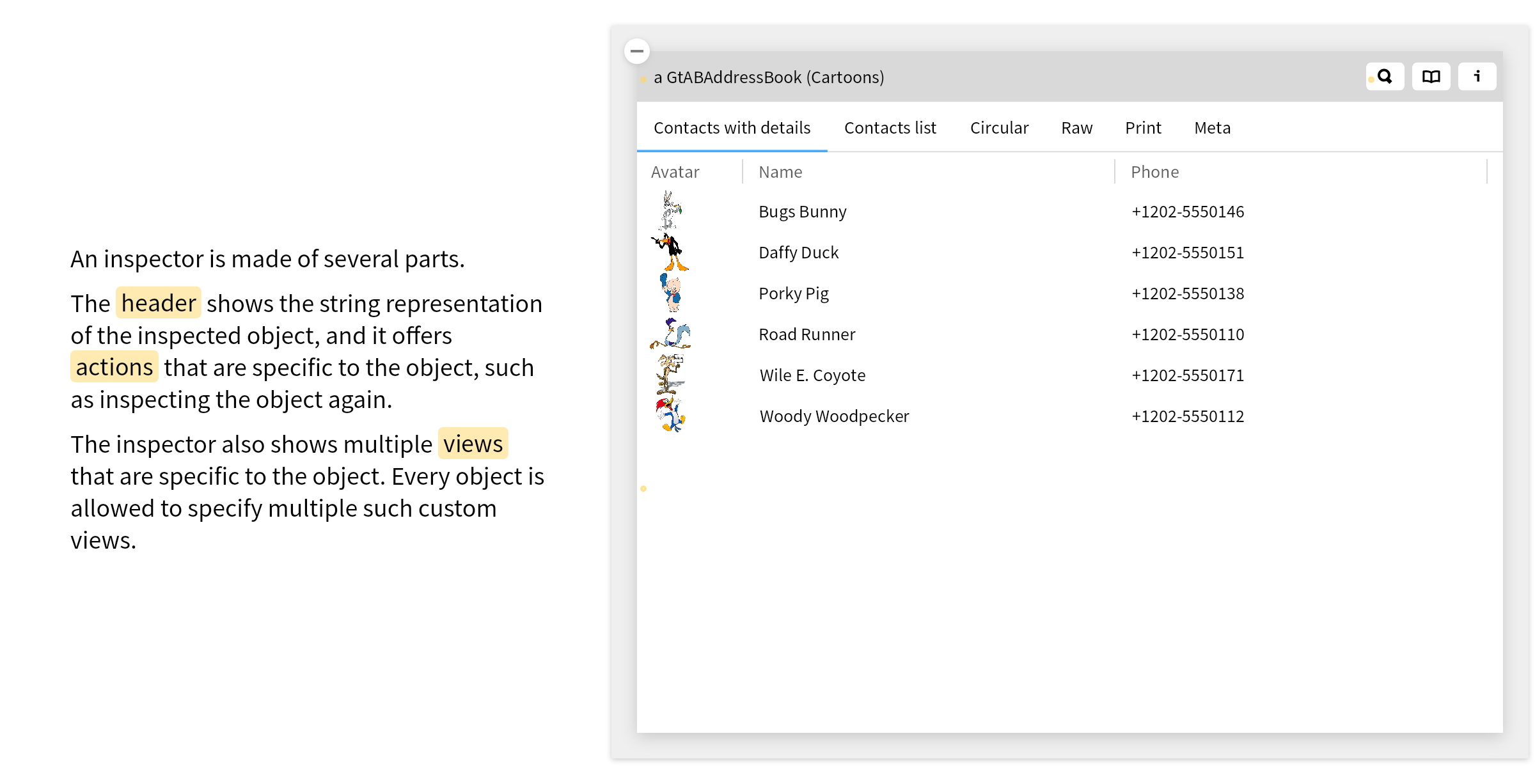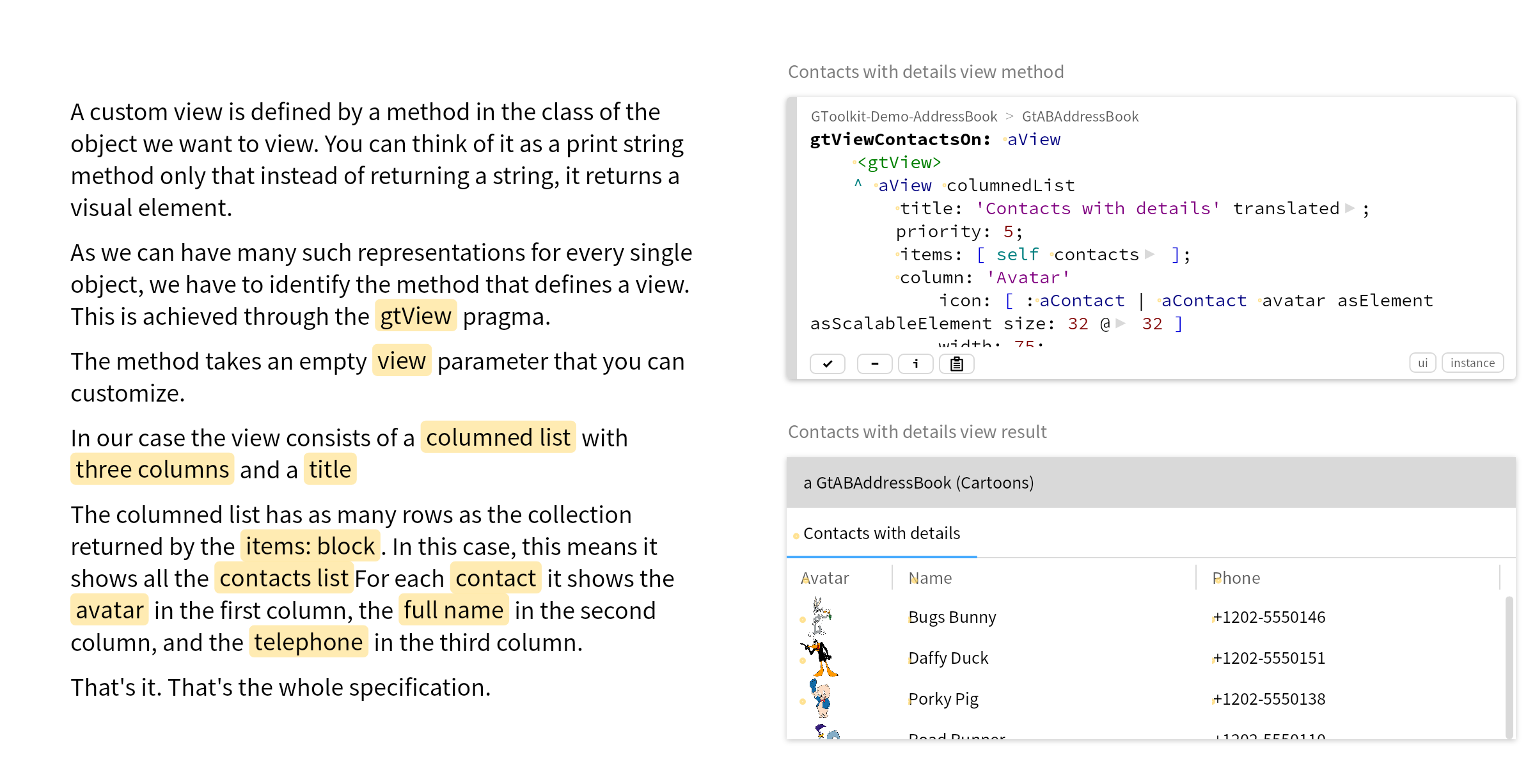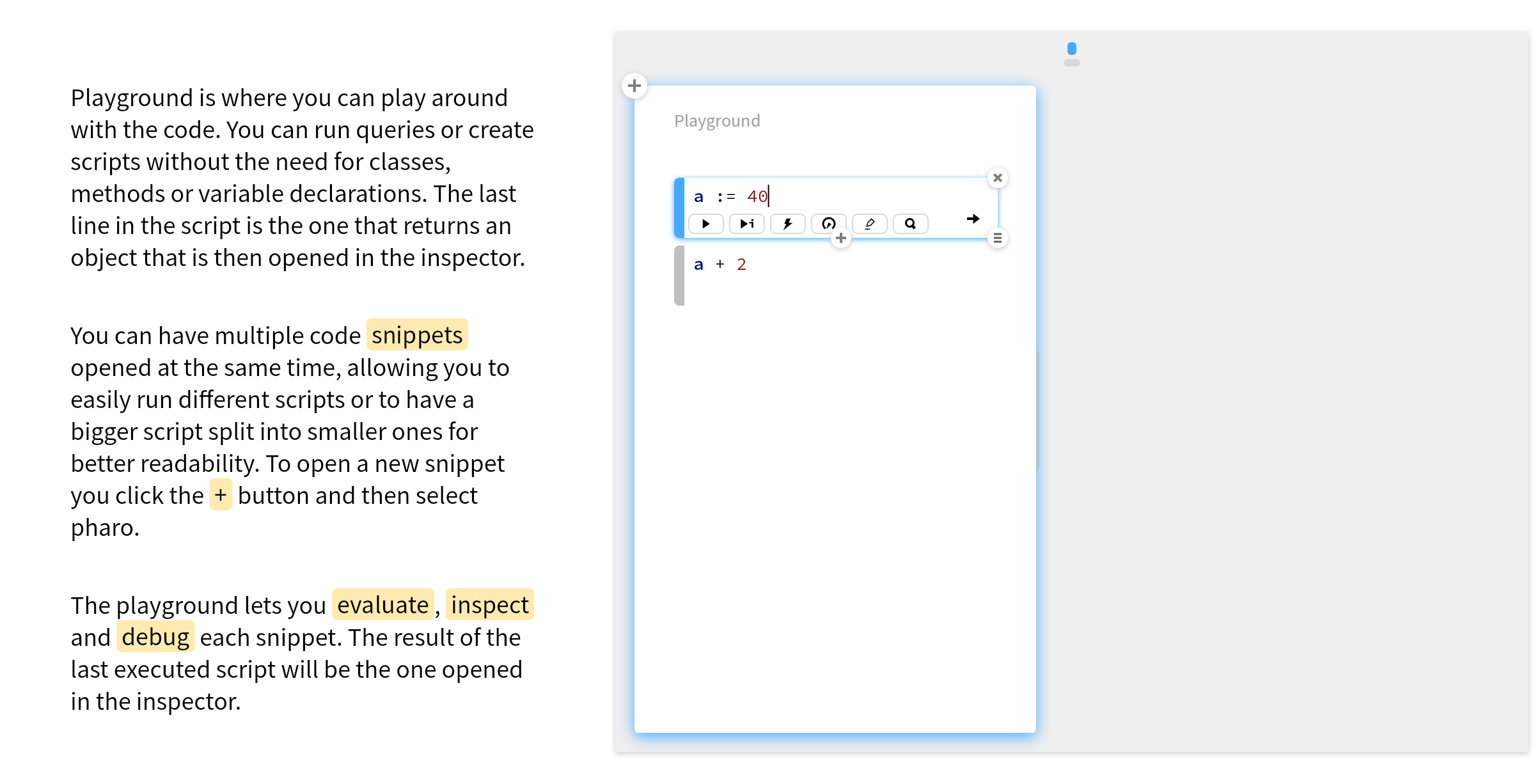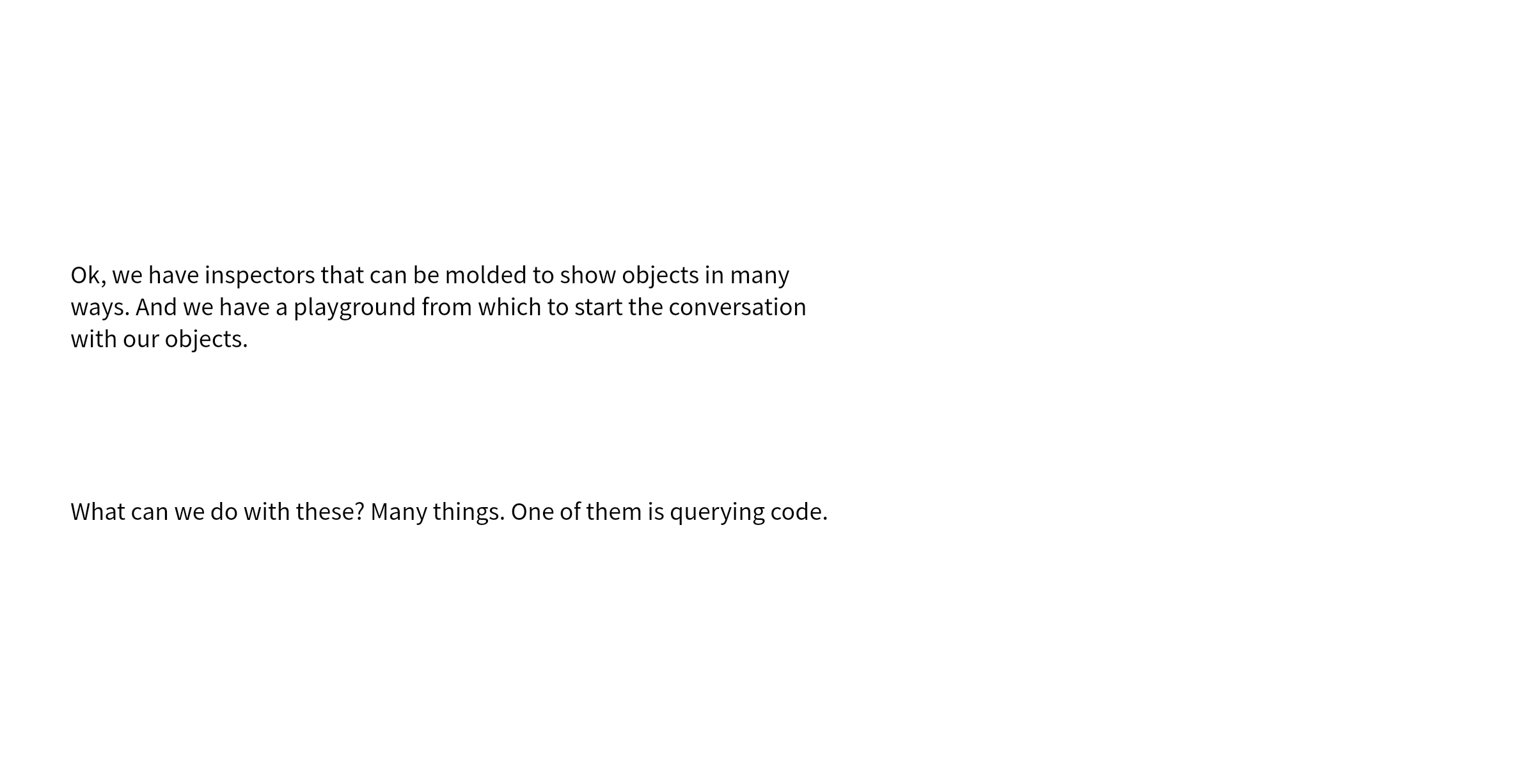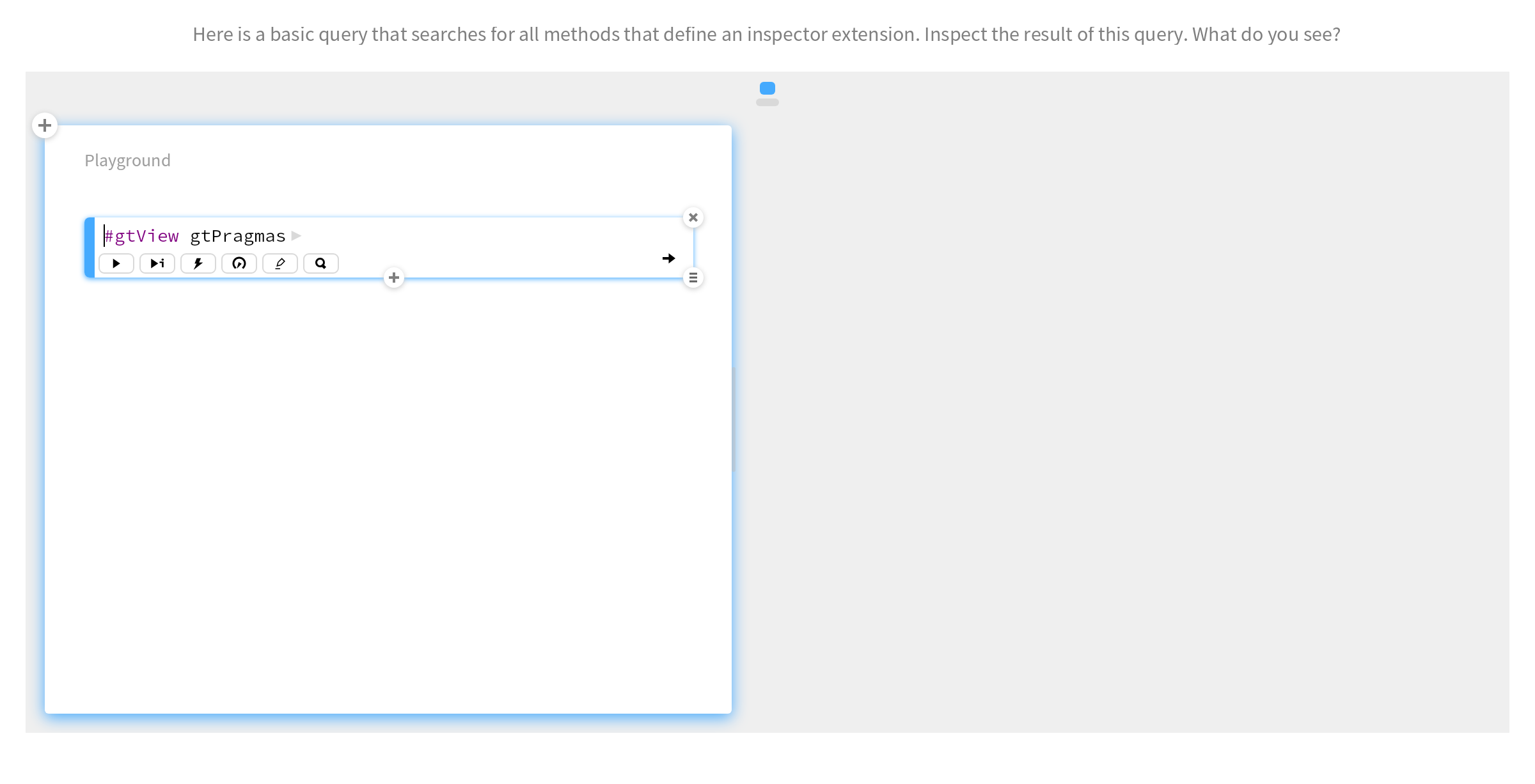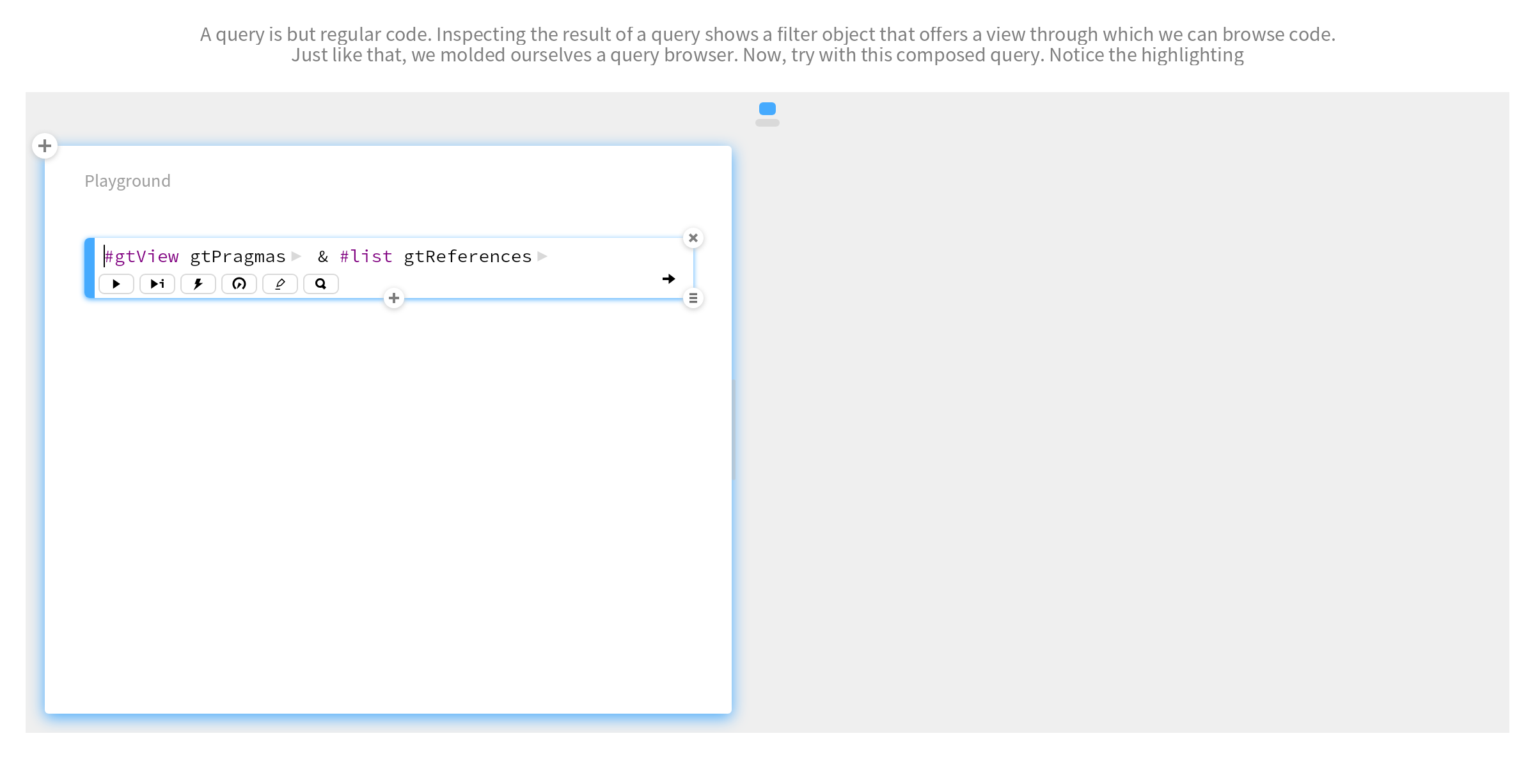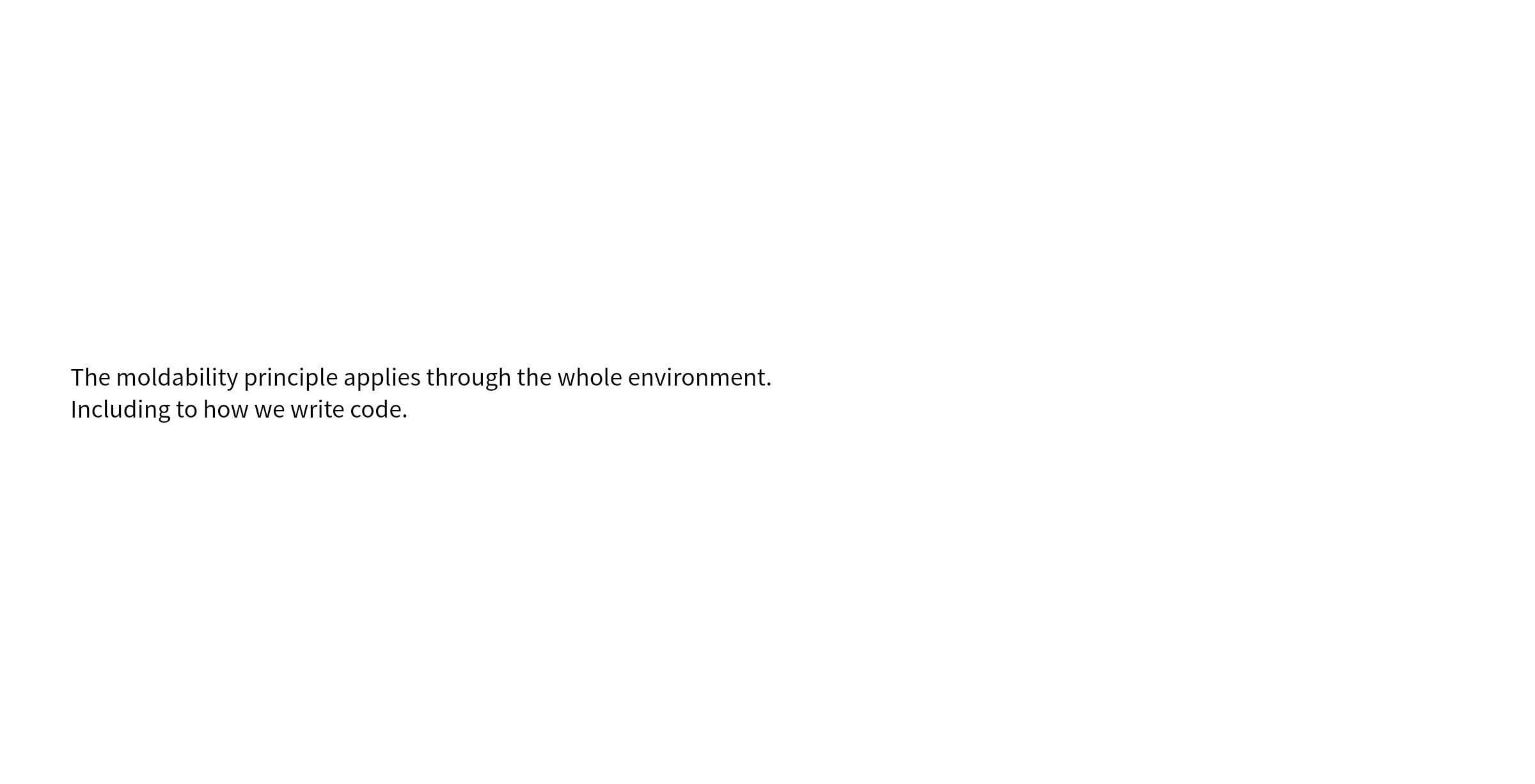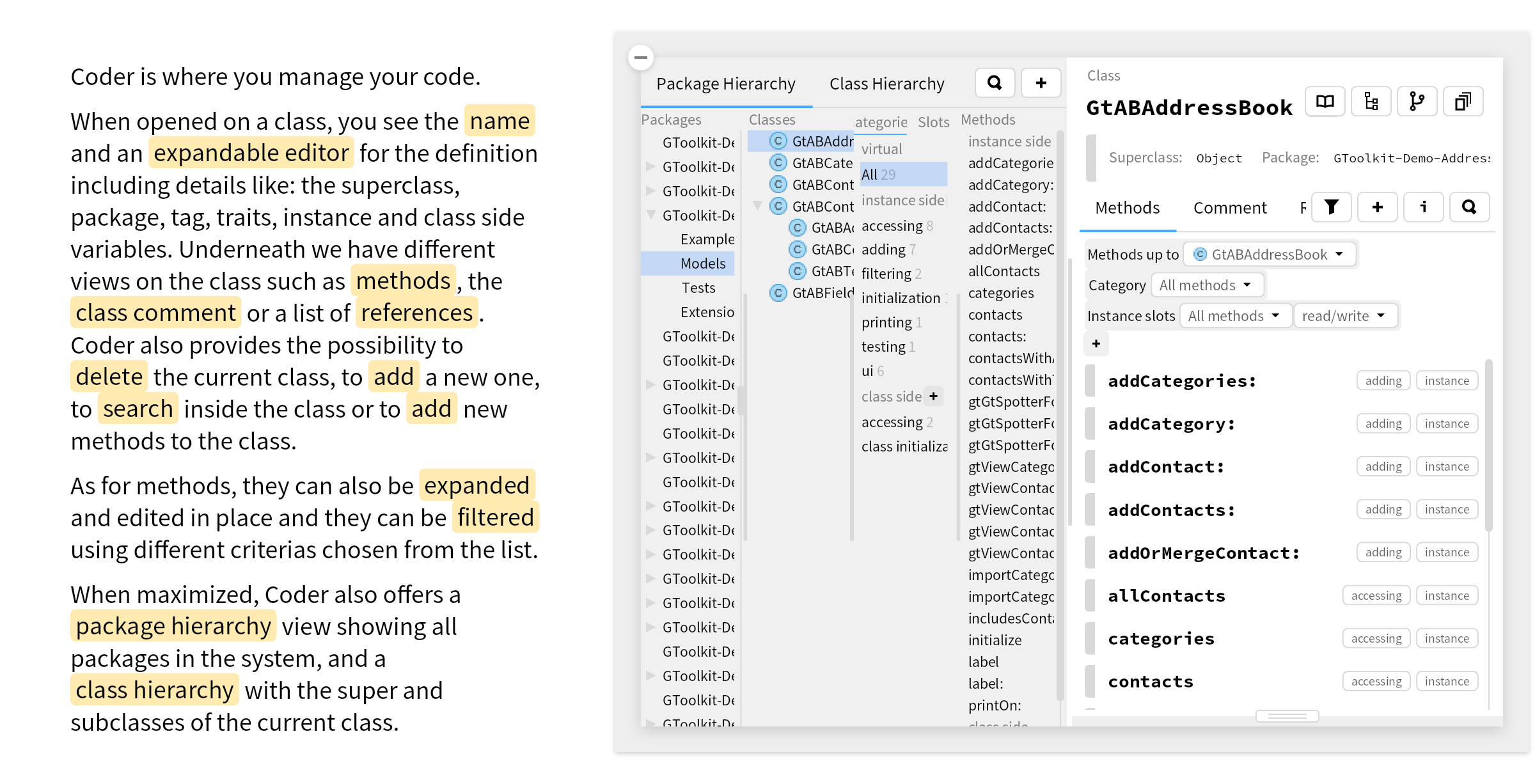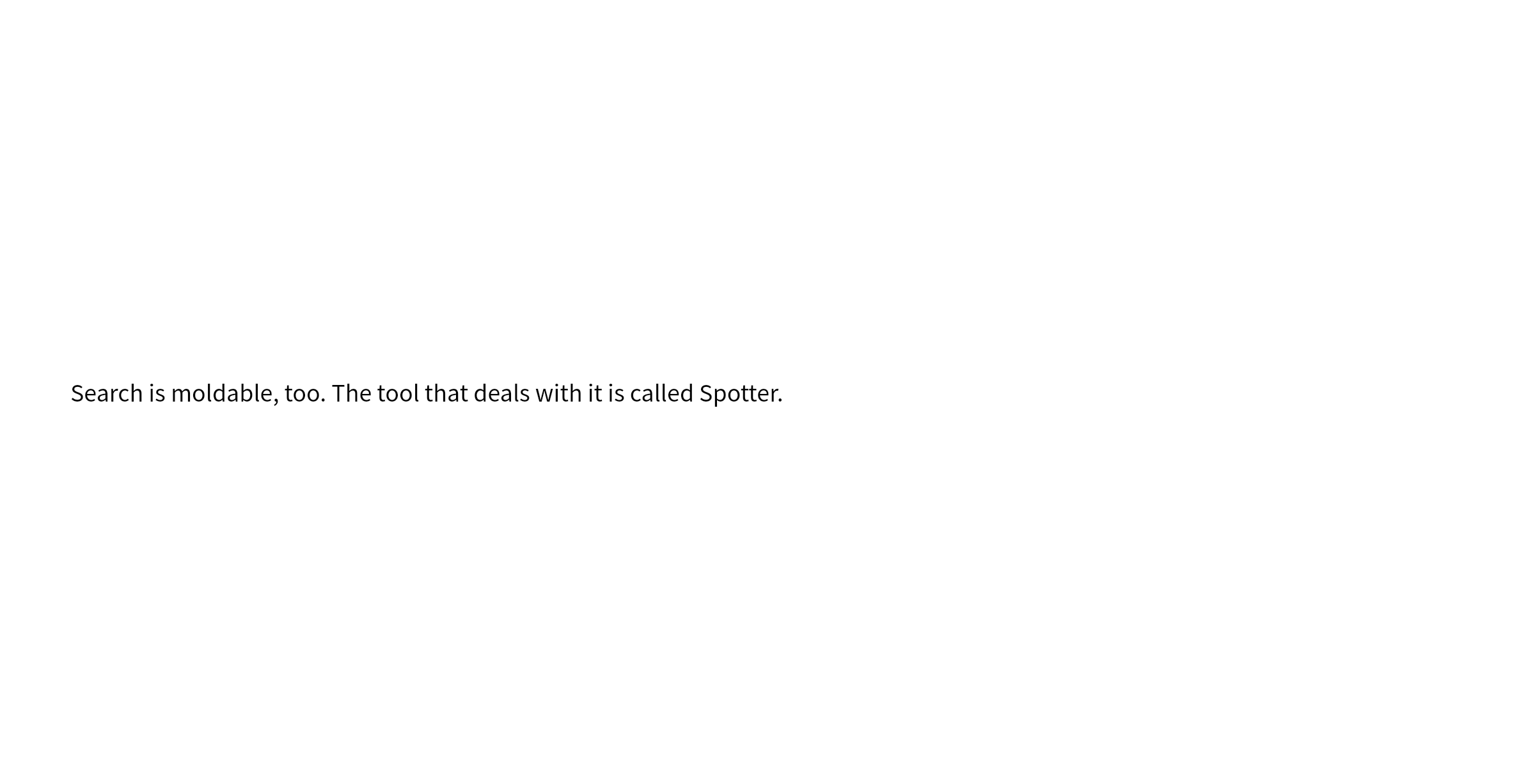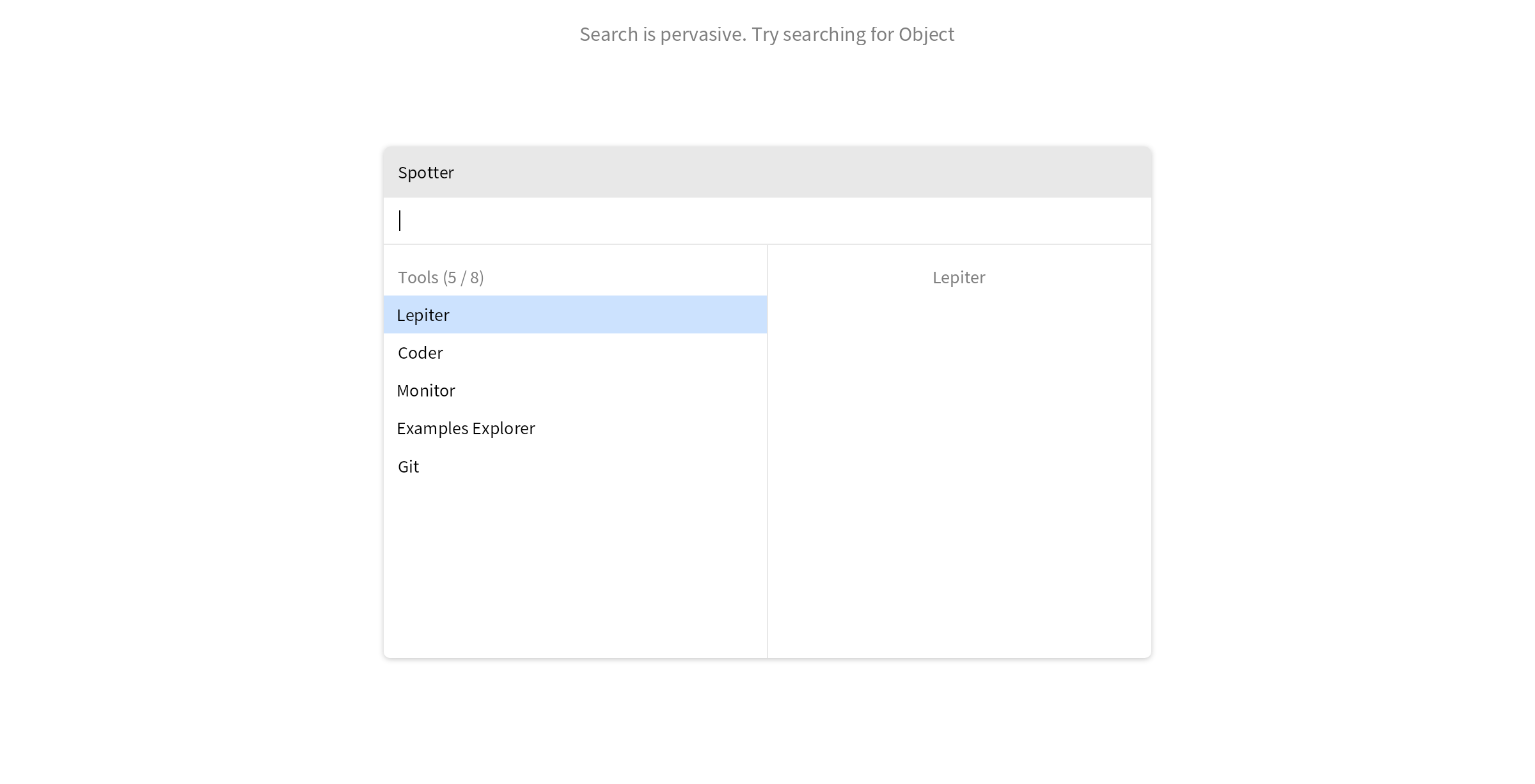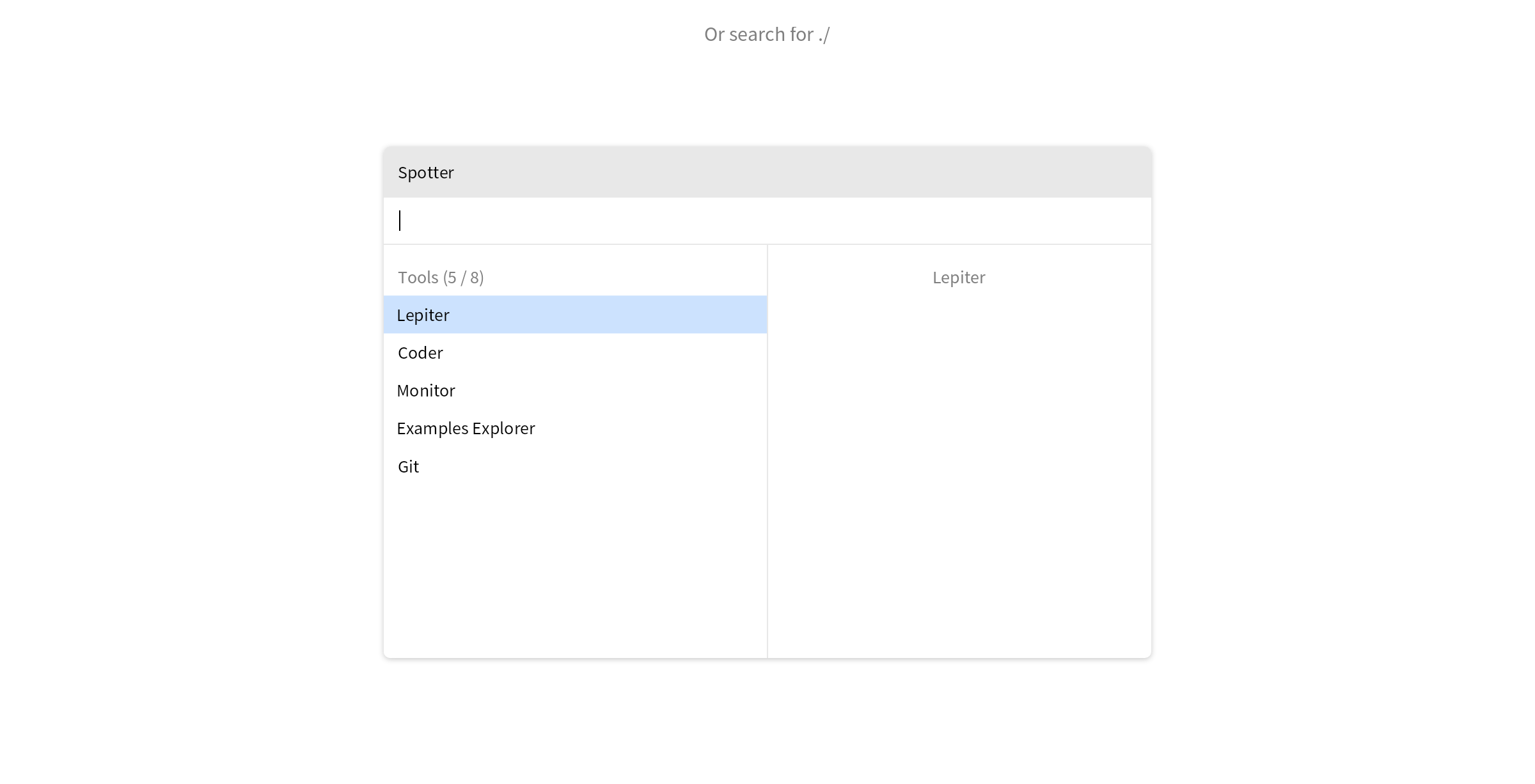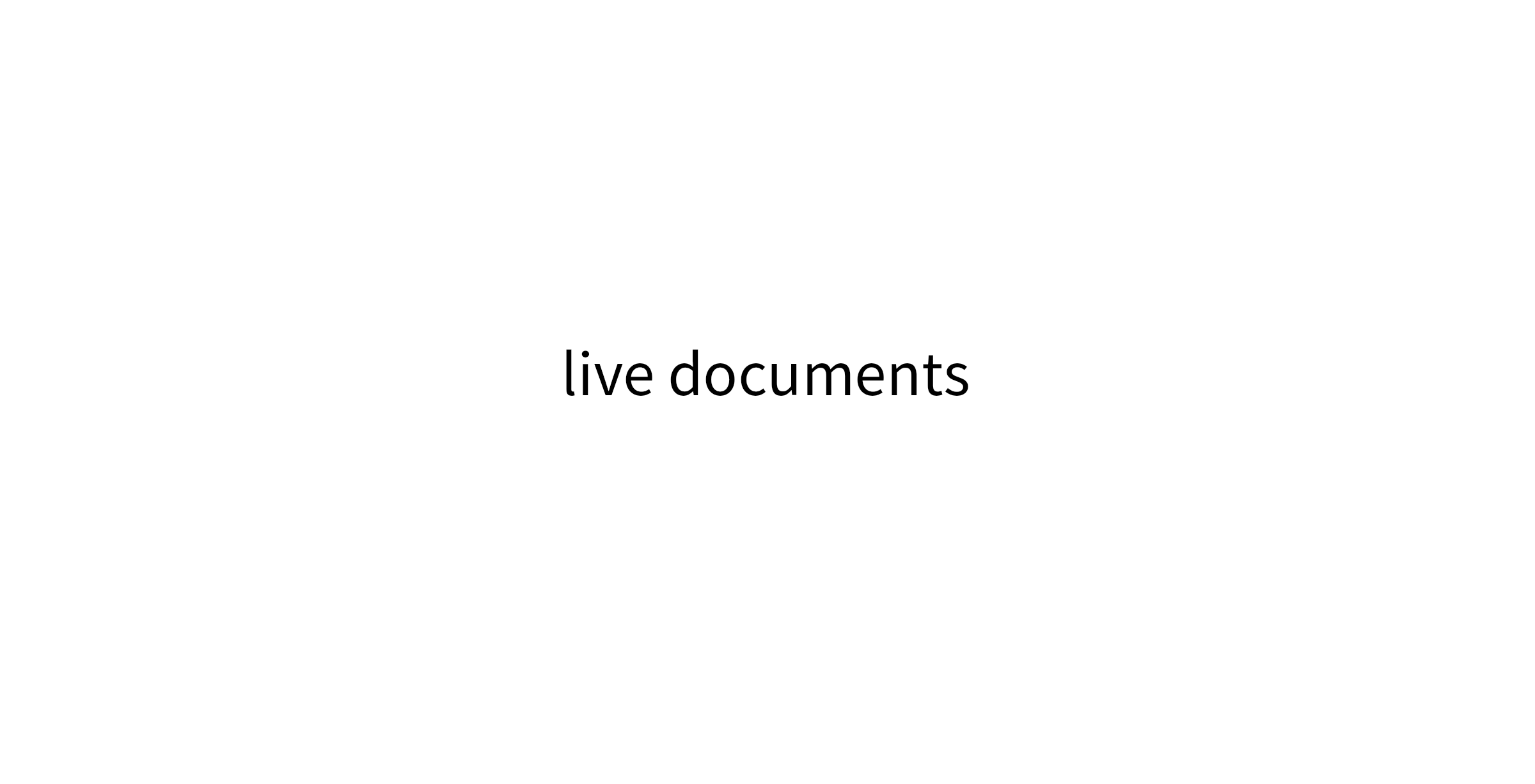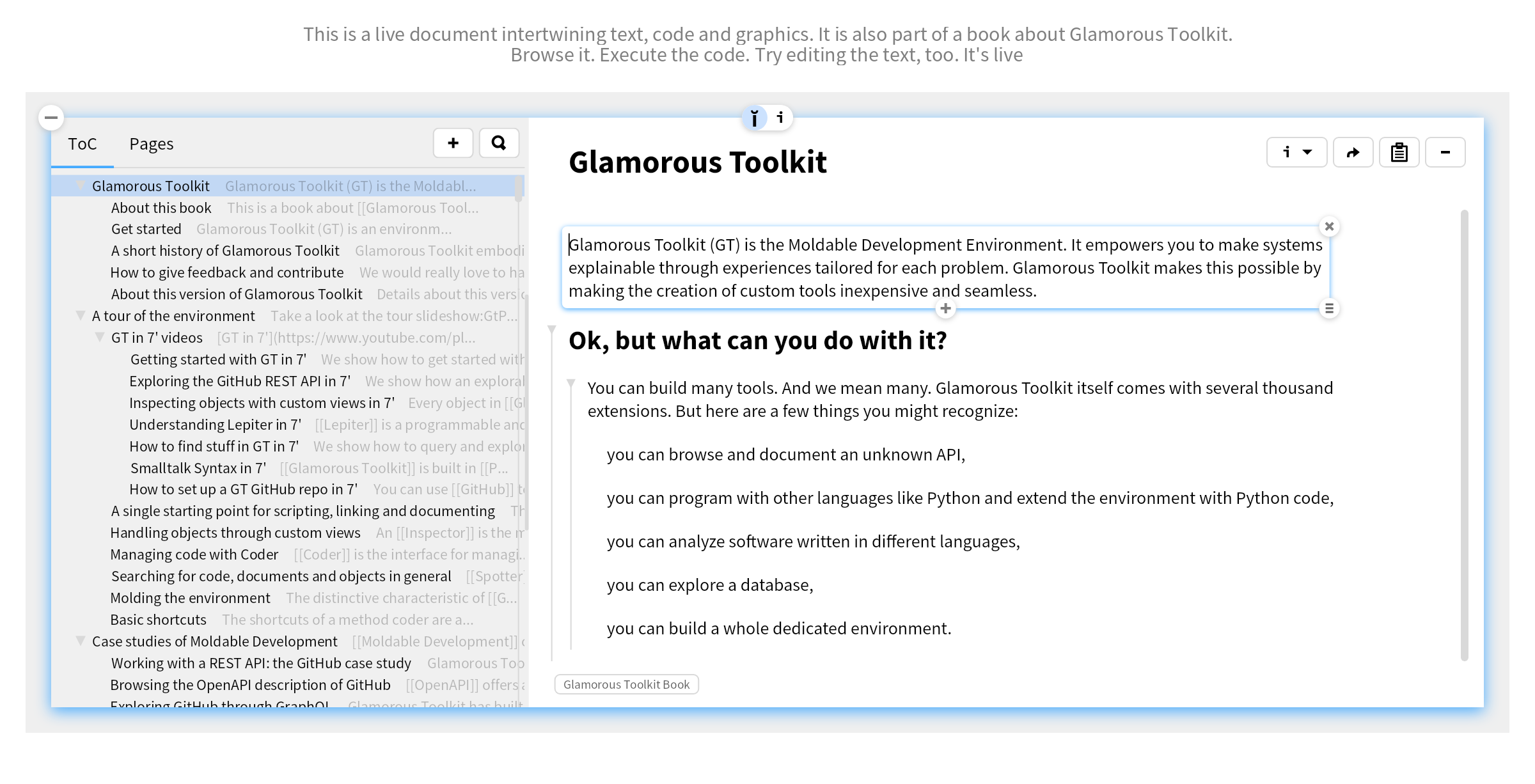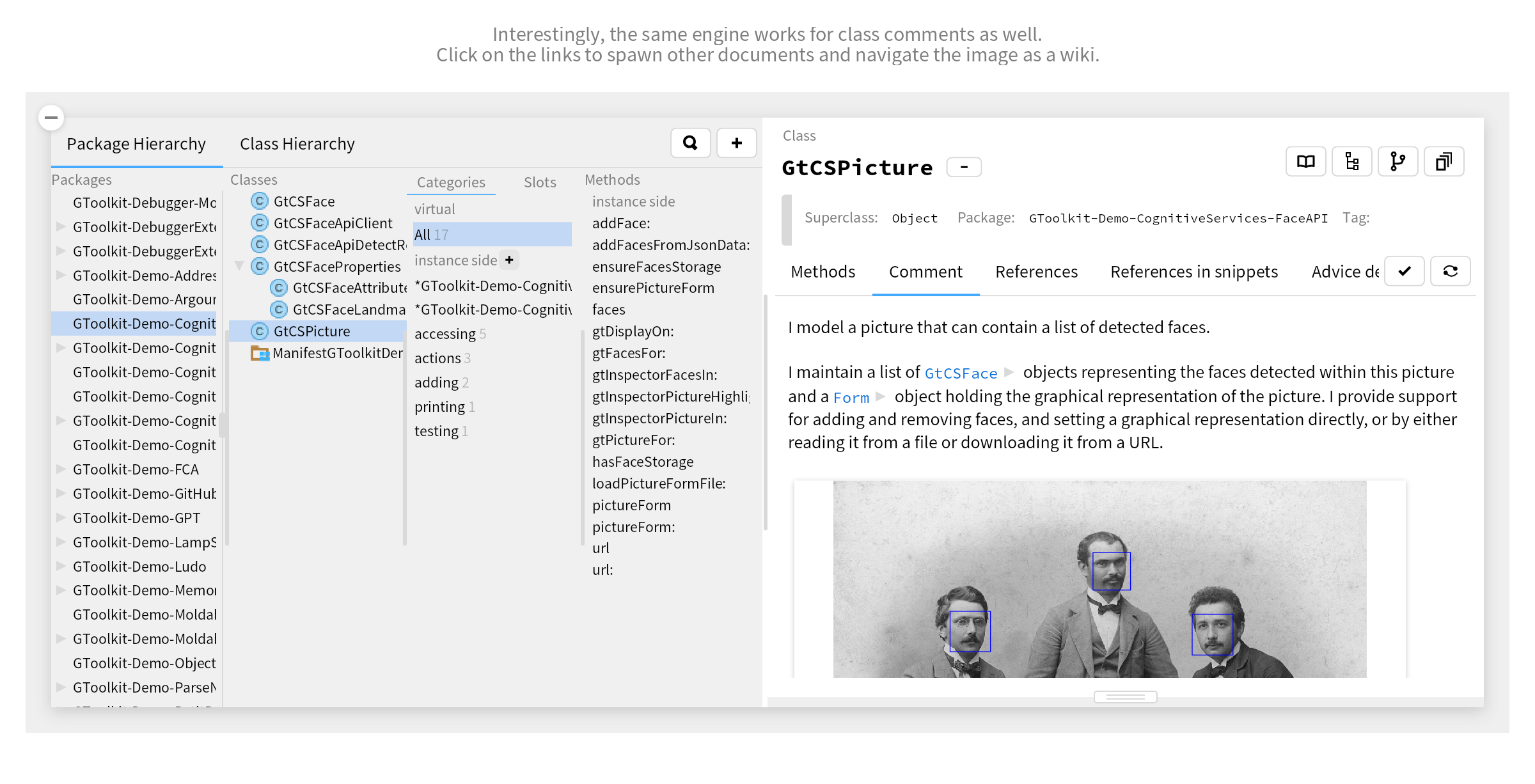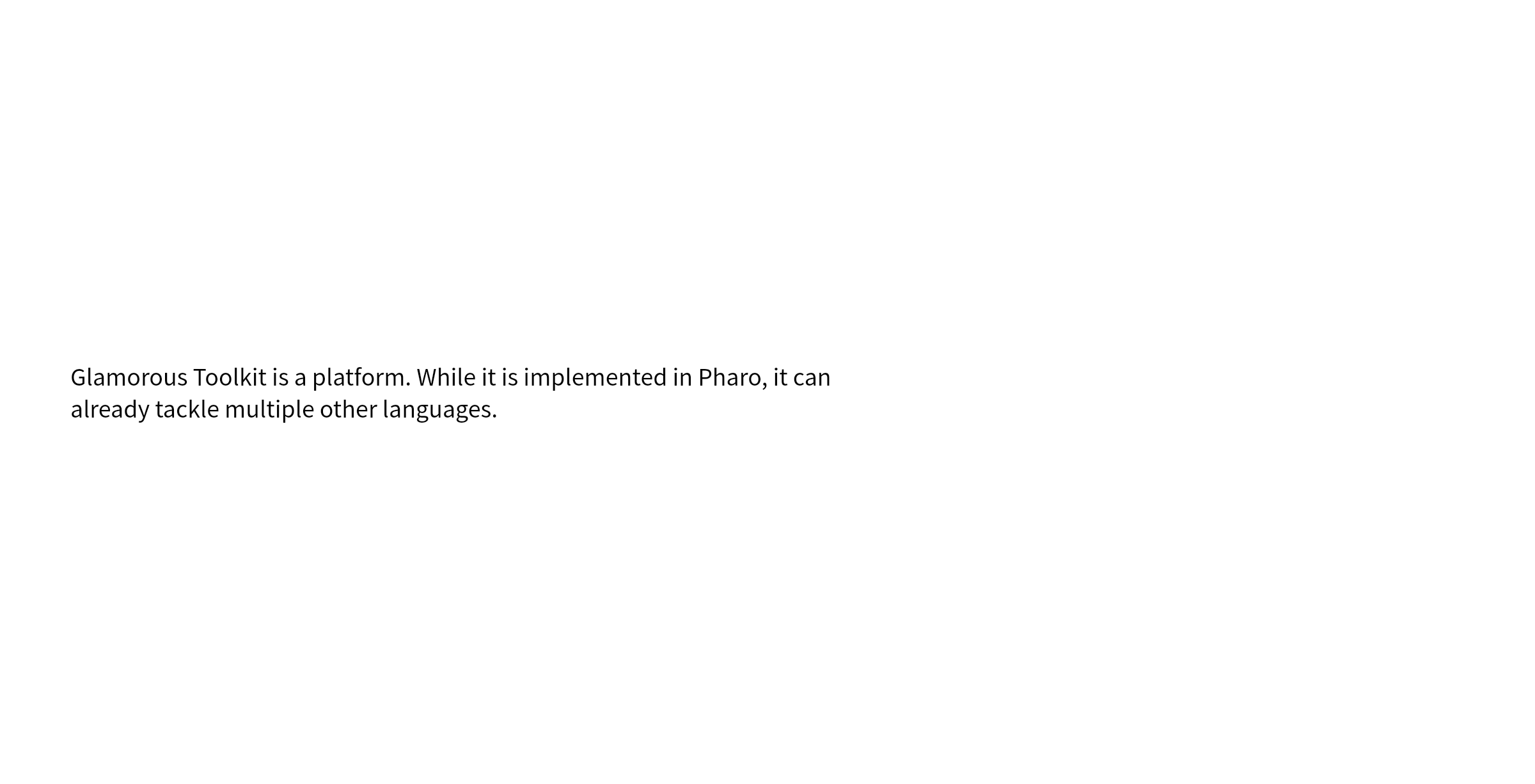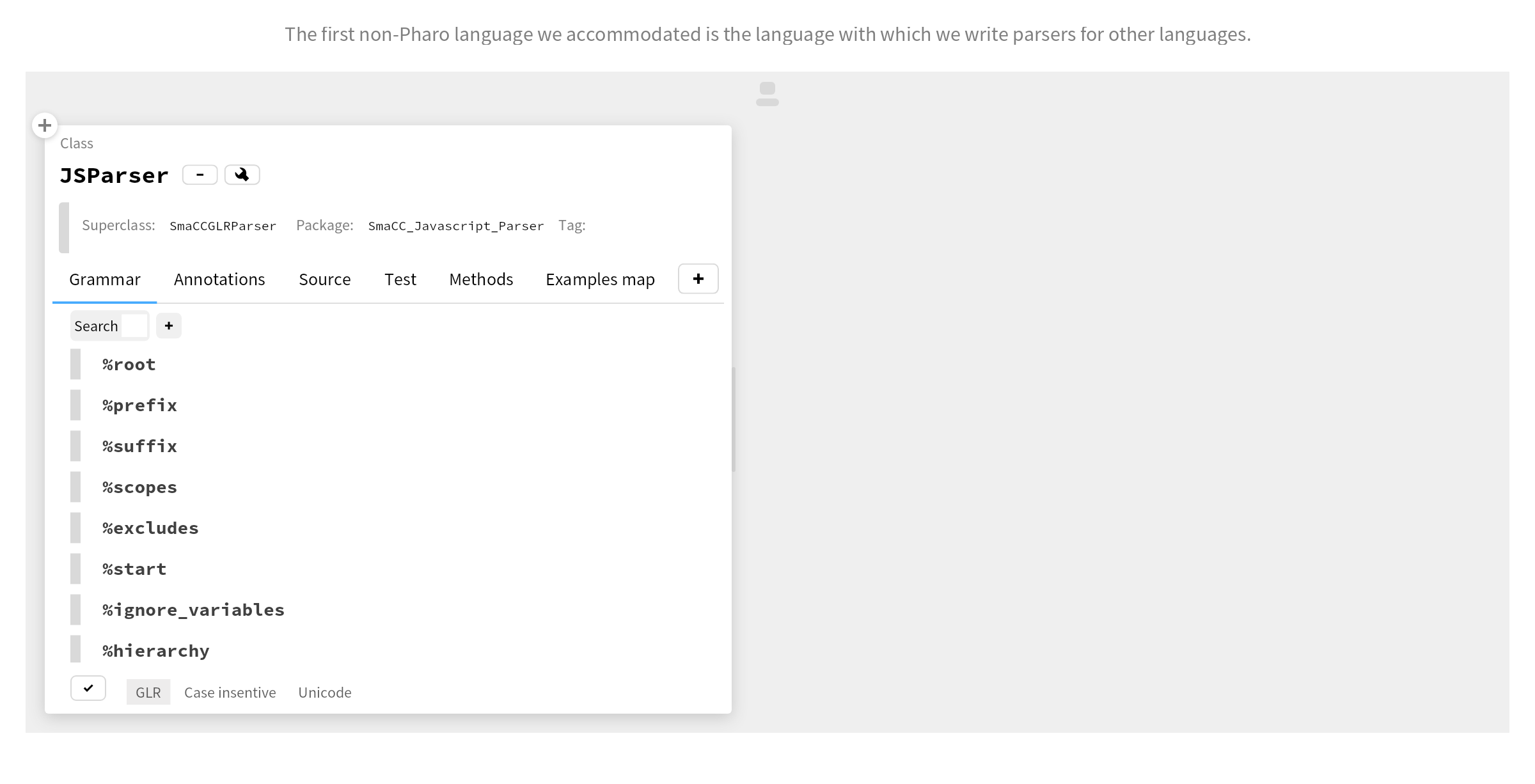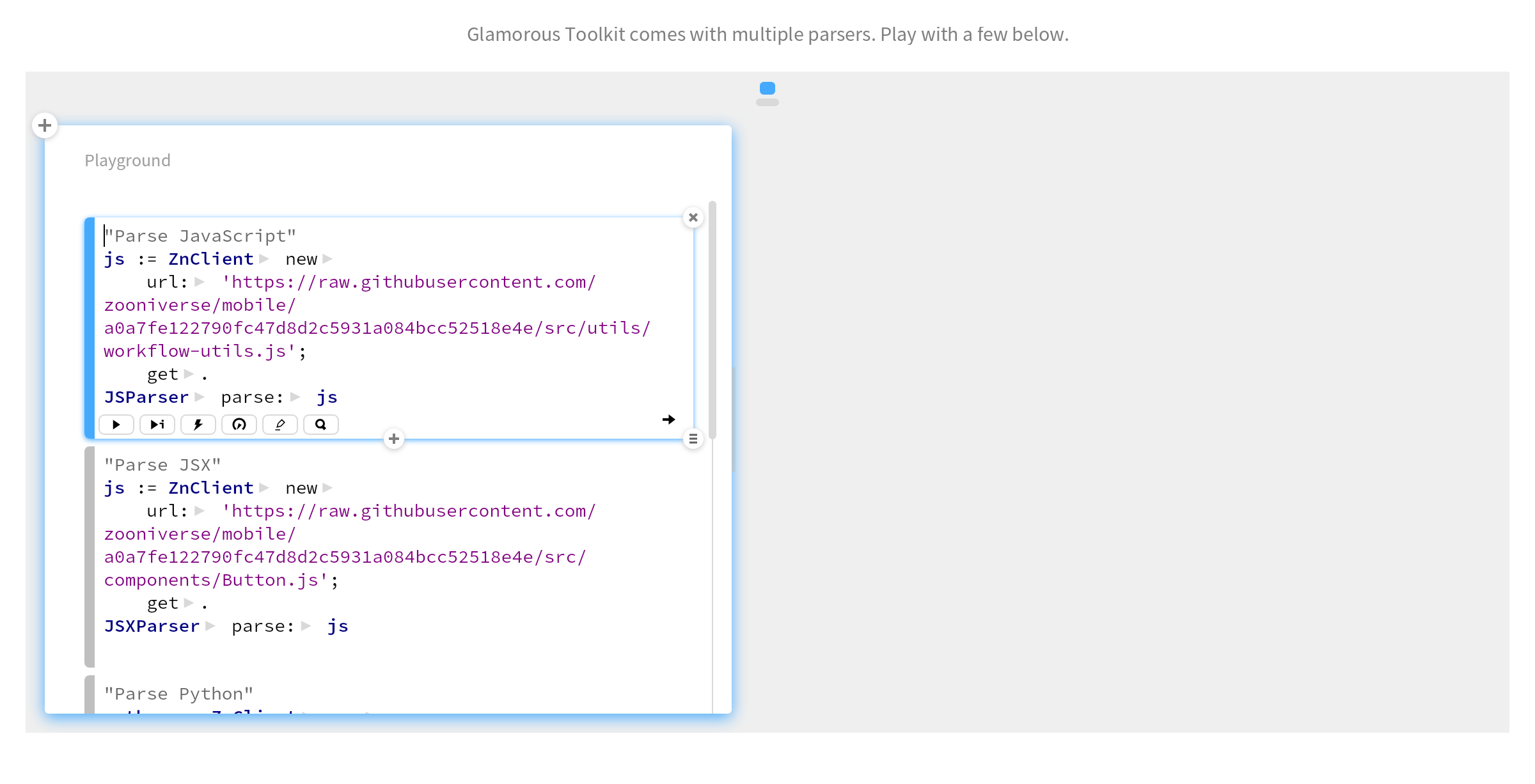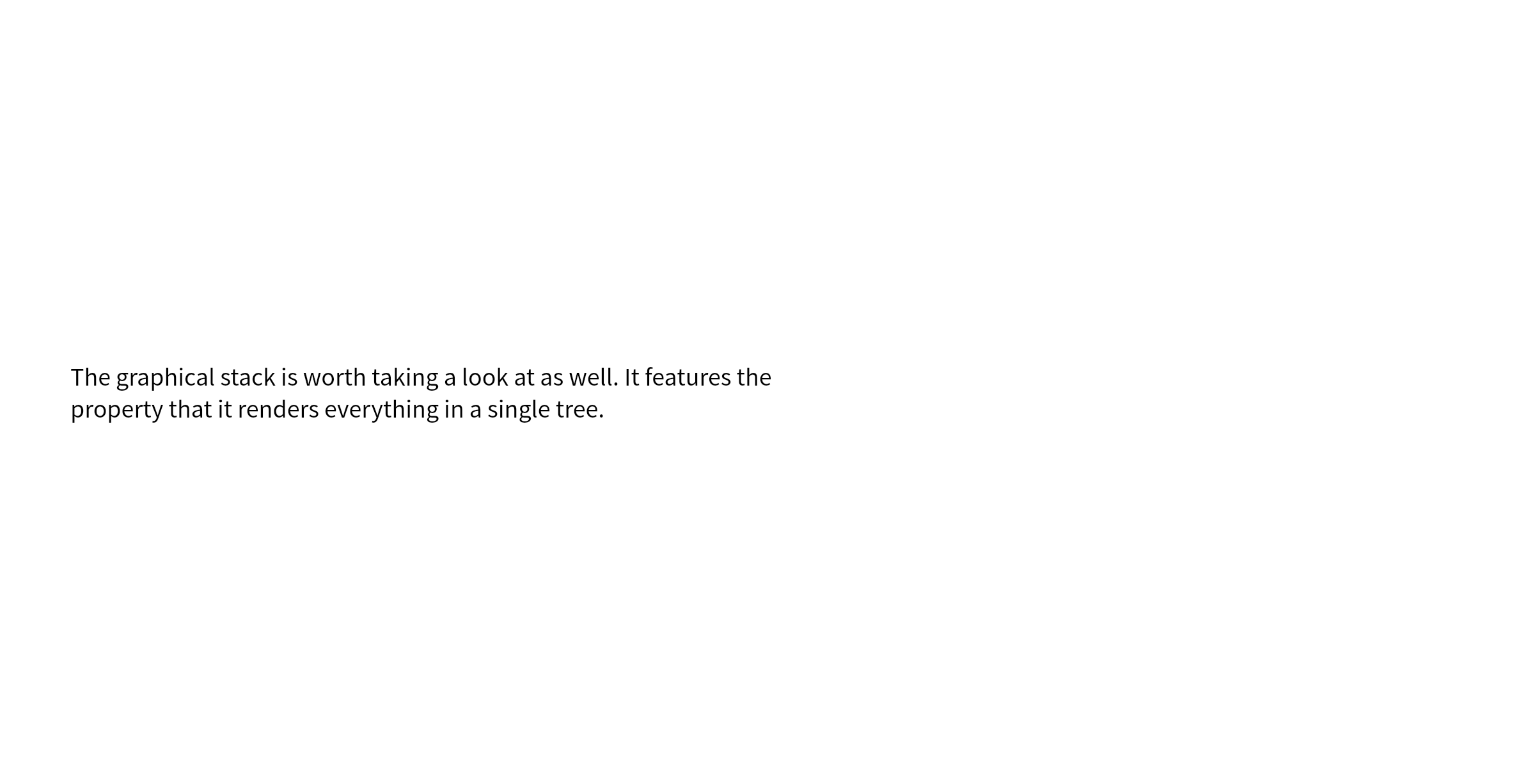 However, these tools can be combined in many ways. For example, a Lepiter page can embed inspectors. And the inspector can show a Coder for editing the class of the current object. All these embedded in a Pager interface that allows us to concatenate larger exploration sessions and form unforeseen narratives.
Oh, and we should not forget about shortcuts, so do take a look at Basic shortcuts to learn about them.